---
.
Automatic 'Off' / Pushbutton 'On' Device
This is the Automatic Shut-Off and Pushbutton 'On' Device that's part of the Full Automation Kit. It comes with about 8 ft of line cord, required hardware, and instructions for mounting the unit in the spoolbox. This device can be easily wired into an existing electric vacuum pump system, and replaces the regular on-off switch. Cost is $110.00 ea. Minimum Shipping charge is $7.85 within the US. $35.30 to most overseas countries (same conditions apply). To place an order, Click Here.
---
Automatic Rewind Device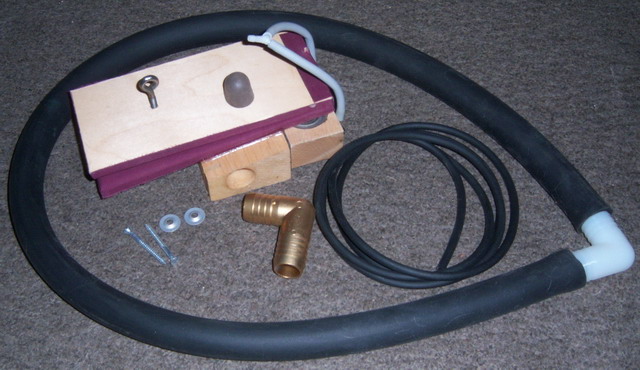 Designed primarily for players that have already been electrified, this device will shift the transmission from Play to Rewind at the end of the music roll. It is triggered into operation by perforations that are located a few inches past the last playing notes, which are common on almost all music rolls. To view the Installation Instructions, click here. The cost is $172.50, which includes 3 ft of vacuum supply tubing, connecting elbows, trackerbar tubing, and associated mounting hardware. Shipping charge is $14.95 within the US and $34.50 to most overseas countries. Insurance is additional. To place an order, Click Here.

To purchase replacement block valves for this device -click here.
---
Mandolin Rail Tabs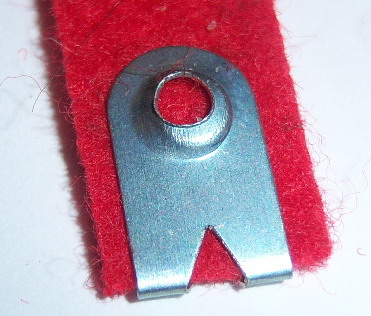 "Mandolin Rail Tabs are now available at Player-Care. These are the type that simply squeeze onto the medium-heavy bellows cloth with a pair of pliers. There are 100 tabs per envelope, and the cost per set is $16.90. To place an order, Click Here. To read more information about the mandolin rail, click here
---
---
Deluxe Full Automatic System Kit....$625.00
Guaranteed and Supported by Player-Care
Contains everything in the 'Regular' kit plus an Auto Re-Roll Device and an Auto Shut-Off Device. Everything you need to Electrify and Automate your Player Piano. Complete with installation instructions, tubing, connectors and wiring. Playing a roll becomes a 'push-button' operation. One year guarantee on all electronics, five year guarantee on the vacuum pump. Space required for the pump is 8" square by 10" high, normally installed in the bottom of the piano on the right hand side of the Exhauster Assembly. UPS Ground Shipping/Insurance: $30.00 maximum amount within the 48 contiguous states.
Installation Instructions/Diagram/Pictures -click here. To place an order, Click Here.

---

Our Vacuum Pump Systems are far superior to the systems sold by QRS and others for three main reasons. One, we use a two-stage electronic speed controller. This gives the user control over the volume of the music and the speed of rewind. Other systems have a single-stage controller. So, the rolls rewind exceedingly fast, which can cause damage to older rolls in a hurry. Secondly, our system is much more quiet. We have spent years developing the box and internal motor mounts. And, unlike our competitors, we use a dual-stage impeller. This creates more vacuum at a lower motor speed, decreasing the noise factor. Thirdly, our system is unconditionally guaranteed for one full year for the electronics and five years for the pump motor. Others offer a 30-90 day guarantee, period! Our system is more expensive than the other systems and worth every penny!!! (The average life span of our vacuum pump motor is 30 years. Our competitors systems haven't even been in existence for ten years. How long will they last? No one knows. Why take a chance?)
---