---
.
Automatic 'Off' / Pushbutton 'On' Device
(Allow 3-5 days for delivery)
This is the Automatic Shut-Off and Pushbutton 'On' Device that's part of the Full Automation Kit. It comes with about 8 ft of line cord, required hardware, and instructions for mounting the unit in the spoolbox. This device can be easily wired into an existing electric vacuum pump system, and takes the place of the regular on-off switch. In fact, you can leave any existing on/off switch in place. Just leave it 'on'. Cost is $149.00 ea. To place an order, Click Here.

What makes our Pushbutton 'On'/Automatic 'Off' device better?

1. Unlike every other device that's ever been manufactured, our device has a built-in guide for the pushbutton. This provides a much more positive action for the switch and the lever. Things stay straight in line, all of the time. Having the built-in guide also makes installation an easier process.
2. Unlike every other device that's ever been manufactured, our device isn't glued together. In the unlikely event that the switch fails, the bottom of the switch snaps off and on with ease. (see picture below) Face it. Things do fail. Isn't better to anticipate that failure and do something to make the repair easier? That's what we've done.
3. The stroke of the switch was shortened. This insures that your long-playing rolls will still work.
4. The touch required to turn the switch 'off' is such that even if the roll is rewound slowly, the power will always turn 'off' when the tab comes off of the take-up spool. .
---
Automatic Rewind Device Kit
Kit is now being made on an 'as needed basis'
To get on the Waiting List-Click Here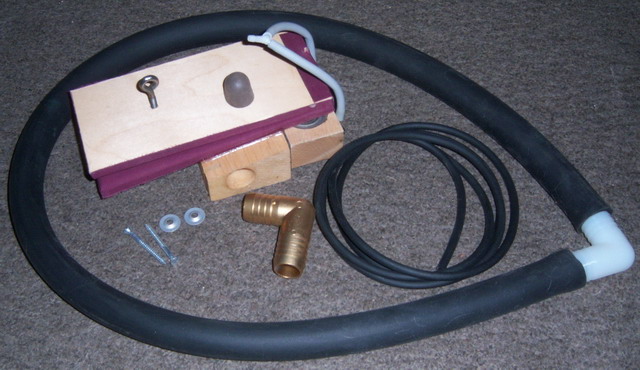 Designed primarily for players that have already been electrified, this device will shift the transmission from Play to Rewind at the end of the music roll. It is triggered into operation by perforations that are located a few inches past the last playing notes, which are common on almost all music rolls. To view the Installation Instructions, click here. The cost is $210.00, which includes 3 ft of vacuum supply tubing, connecting elbows, trackerbar tubing, and associated mounting hardware. To place an order, Click Here.

To purchase replacement block valves for this device -click here.
---
Mandolin Rail Tabs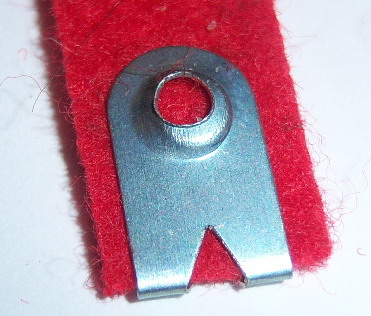 "Mandolin Rail Tabs are now available at Player-Care. These are the type that simply squeeze onto the medium-heavy bellows cloth with a pair of pliers. There are 100 tabs per envelope, and the cost per set is $19.90. To place an order, Click Here. To read more information about the mandolin rail, click here
---
---
---