The Basic Installation Instructions for both systems are identical with regards to the Vacuum Pump and Electronic Controller. The Full Automation system requires two more components and some variations in wiring.
To purchase either the Electrification Kit or the Full Automation Kit - Click Here
Basic Electrification System:
Written Instructions
Picture

Pictures of the parts in the Full Automation Kit
(Tubing Not Shown)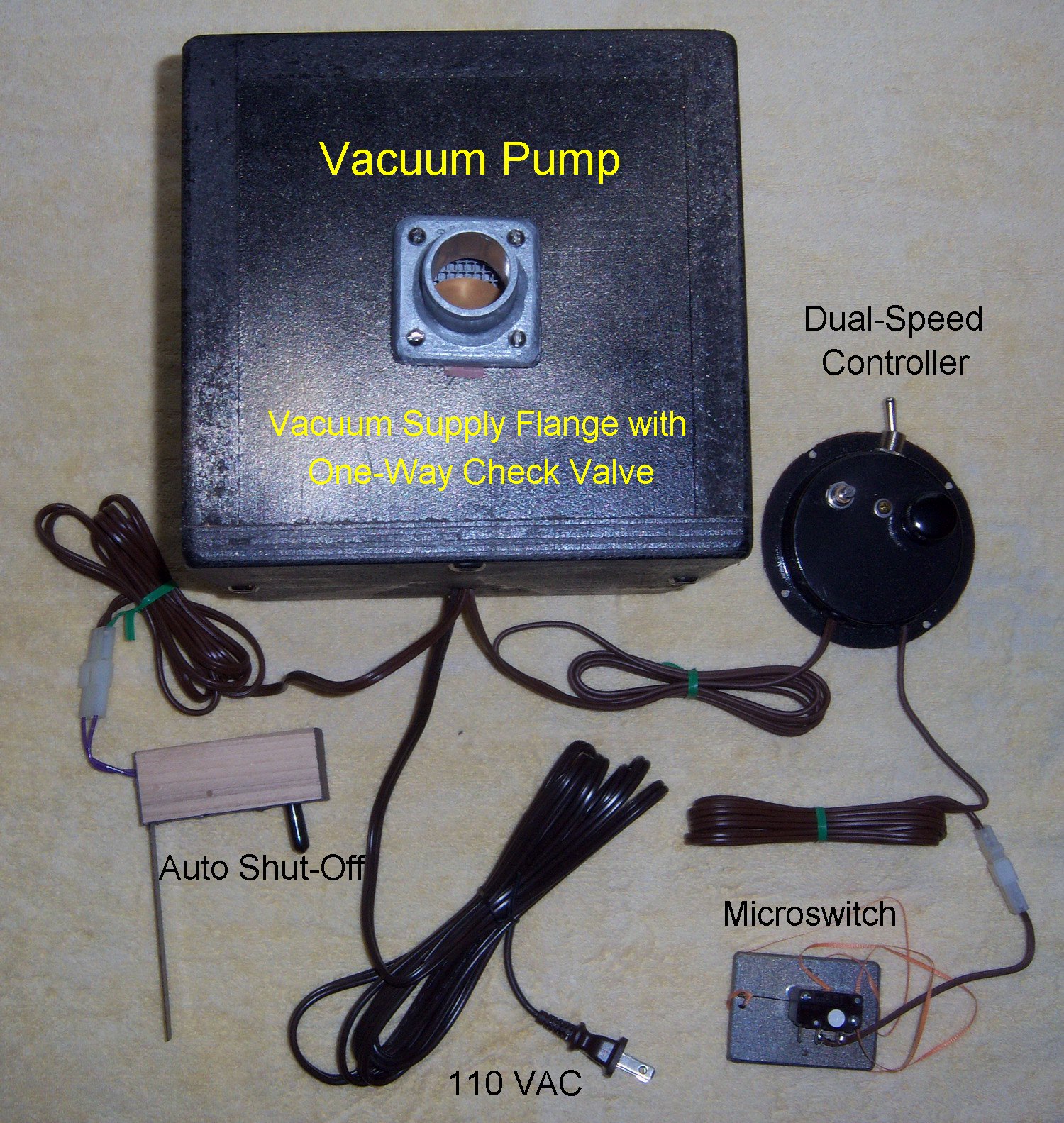 Additional Components for the Automation System:
Automatic Shut-Off after Re-Roll
Installing the Auto Rewind Mechanism
Tips on Installing the Device and Explanation of How It Works
(pictures and correspondence with a customer)

To Return to this page after viewing any of the above files, simply use the "BACK" or "REFRESH" key on your browser.
Disclaimer: Player-Care assumes no liability with regards to the suitability of any product sold at this web site. In other words, how you use the product is up to you. Player-Care is only liable for the quality of the material, and any product that is found to be defective will gladly be replaced.
---