Starting around 1963 and ending some 30+ years later, Kimball produced six different player mechanisms for their player pianos. The Model A was the first system and the Model F was the last. Unfortunately, there are no reference books which correlate the serial number of the piano with each model. So, the only accurate way to determine which model is in the piano is to compare the components in a particular unit against those pictured in the various Service Manuals that Kimball produced.
There are a couple of obvious differences between the A & B, the C & D, and the E & F. Both the A & B have two AC roll motors - one motor for forward roll and one motor for rewind. Both the C & D have a single AC roll motor for forward roll and rewind. Both the E & F have a single DC roll motor for forward roll and rewind.
The Model A & B are virtually identical. In fact, the Kimball manual produced for the A & B and D mechanism does not differentiate between the 'A' and the 'B' systems. Besides the two drive motors (one for Forward and one for Rewind) one distinguishing characteristic of the model A & B is an odd-looking canister in the lower half of the piano. (see picture below)
---
---
The Model C & D are almost identical. As far as I have been able to determine, the only difference between the two is one diode in the Tempo Control circuit. In the 'C' they used a 1N1220 diode, and in the 'D' they used a 1N4818 diode. To view the diode, open the front panel of the vertically mounted Control Chassis in the bottom of the piano. (See pictures just below.)
The Control Chassis.... Found in the Model C and D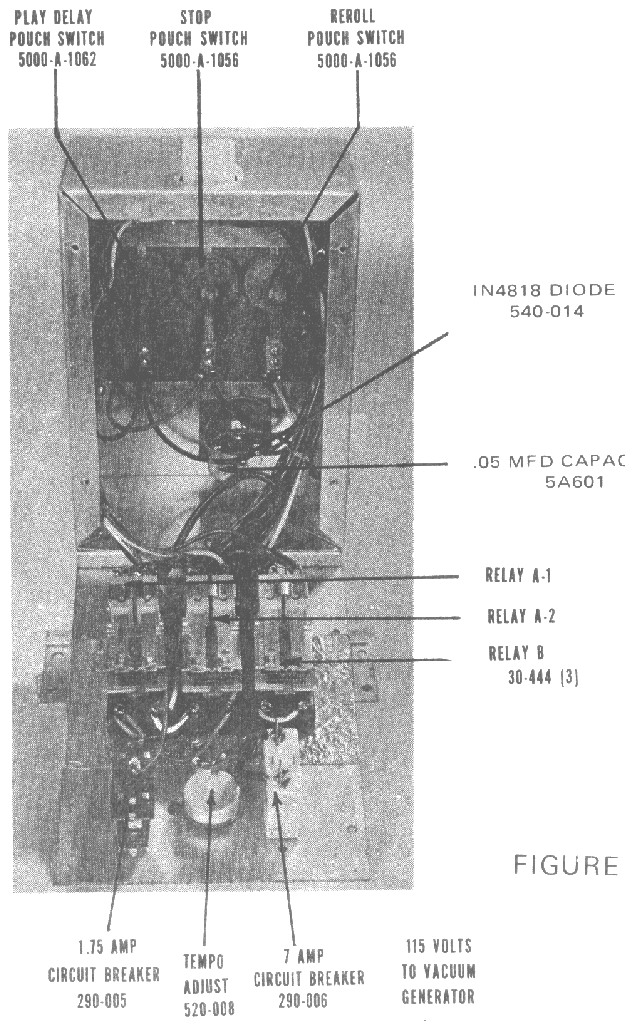 ---
---
As seen in the pictures below, the Model E & F have one very distinctive difference.
Vacuum Pumps in the Model E and Model F