Universal Power Cord
Temporarily Out of Stock (4/23/18)
Valve Facings and Pushers
P-2 Circuit Board
Universal Reference Materials
Restoring Universal Pouch Rings
Securing the Valve Facings
Installing the Rebuilt Stack
Finally, after years of searching, I have found a replacement power cord for the modern Universal and the modern National Piano Co. player piano. While this patch cord is only thirteen inches (13") in length, it has the correct size holes and the proper spacing to fit the male receptacle in the piano. The cost is $24.95 plus $7.20 Shipping. To purchase this cord, fill out the Secure Order Form and type "Universal Power Cord" in the Comments Box. (click here)
Any length of a similar 3-wire extension cord can be safely connected to this cord and then connected to a 120VAC wall outlet. And although the cord is a little pricey, it's a lot less expensive than rewiring the AC line. FYI, on 12/16/2016, this type of cord was being sold at Amazon for $49.99 + shipping.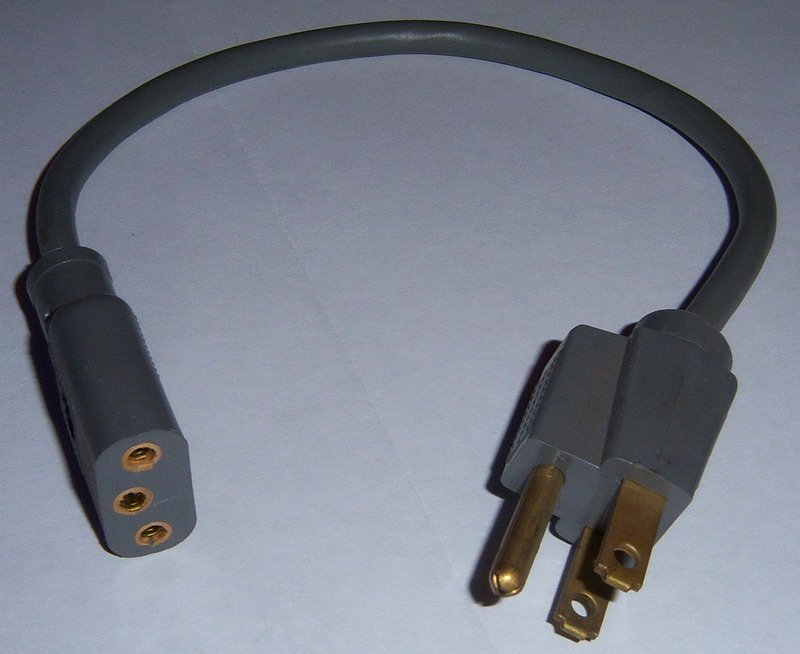 The Specifications for the cord are as follows:
Shielding
Jacket Color
Length Inches
Temperature Rating
Color Coding
AWG Stranding
Nominal OD Inch
Rating
Category

unshielded
gray
13"
60 degree C
North America
18 (41x34)
0.246
875 Watts 7A - 125V
3 conductor plastic detachable

For more detailed information, click here.
Wiring Diagram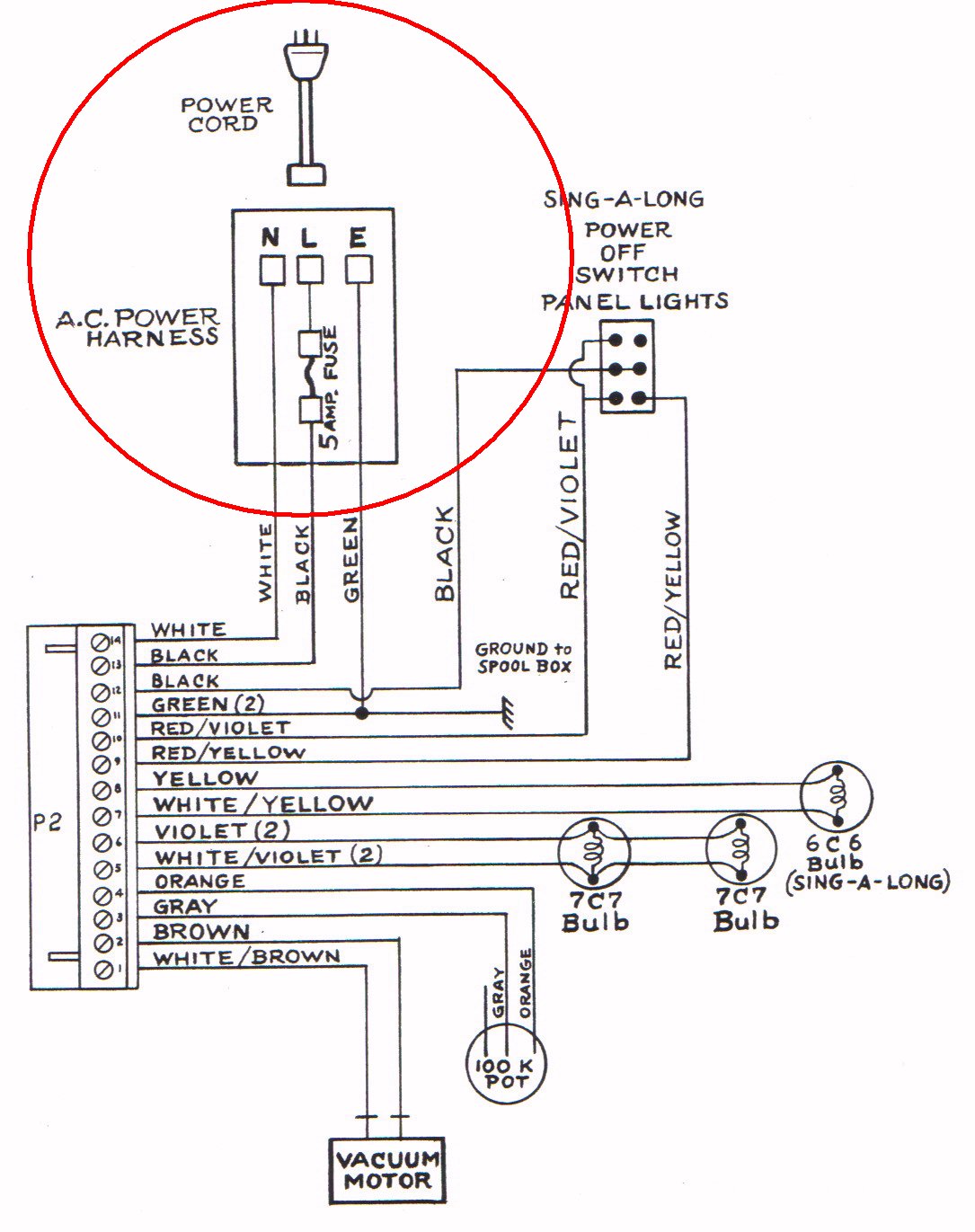 .
Valve Facings and Pushers
While they last, I have sets of 90 valve facings and valve pushers for the Universal player action. The cost per set is $325.00. To place your order -Click Here- and Type "Facings/Pushers" in the Comments Box.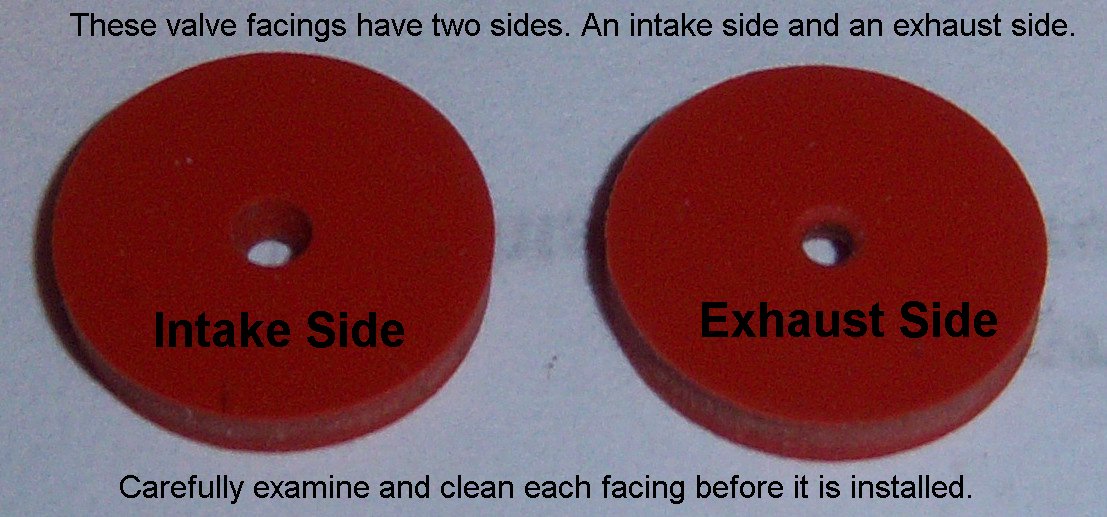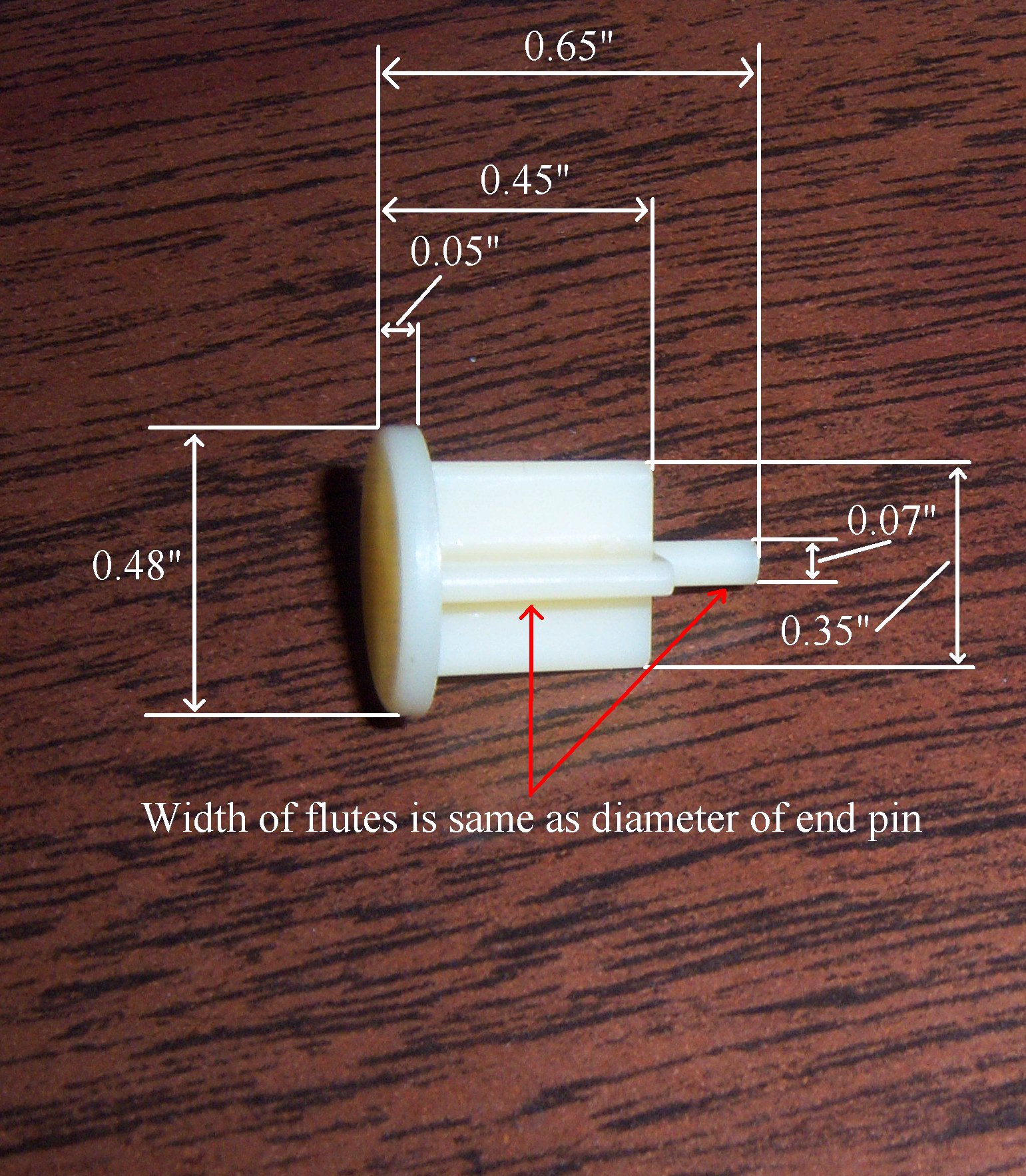 .
Universal P-2 Circuit Board
This is a replacement board for the one found in the Universal P-2. Some of the features it contains are: An LED readout of all of the circuit components and voltages. This is extremely helpful when troubleshooting the system. Also, all of the input and output terminals are labeled. Again, very helpful when troubleshooting. The cost is $350.00 plus $17.50 shipping/insurance. To place your order -Click Here- and Type "P-2 Board" in the Comments Box.
We Gladly Accept These Cards


---
This page was last revised July 1, 2017 by John A. Tuttle, who Assumes No Liability
For The Accuracy or Validity of the Statements and/or Opinions
Expressed within the Pages of the Player-Care Domain.
Cartoon Graphics by E7 Style Graphics (Eric Styles)

---
---
Since "Player-Care" is an internet business, I prefer that we correspond via E-Mail (click here to fill out the 'Request Form'). However, if I'm not in the middle of some other activity, you can reach me at 732-840-8787. But please understand that during the hours from 8AM-5PM EST (Mon-Sat), I'm generally quite busy. So, I probably won't answer the phone. If you get the answering machine, please leave a detailed message stating the reason for your call. Also, repeat your name and phone number clearly and distinctly. By necessity, I prioritize everything in my life. And, if you call and just leave your name and number, and ask me to call you back, it might be a day or two before I return your call. Why? Because I don't know why you want me to call and I might not be prepared to assist you in an effective and efficient manner. If you leave me an E-Mail address (which I prefer), spell it out phonetically. The more you do to help me, the more I can help you in return. Don't rush. You have four minutes to record your message.
---

407 19th Ave, Brick, NJ, 08724
Phone Number 732-840-8787
Google Adsense Ad