As of March 2, 2017, we are just beginning to collect data about the above named player action. All we have at this point are some pictures of the action and one patent. The pictures were contributed by Richard Moxon. The stack was invented in 1919 by Jesse Peter Rogers. This is an 88-note player stack. The rest of the components in the player system came from other manufacturers. Update 3/2/17: The air motor is the same as the one in the Ampico A Grand Reproducing Piano. Obviously, the mounting brackets are different and the drive gear is on the left instead of the right.
Just below is the only patent issued for this system.
US1325912.pdf -click here to view the entire patent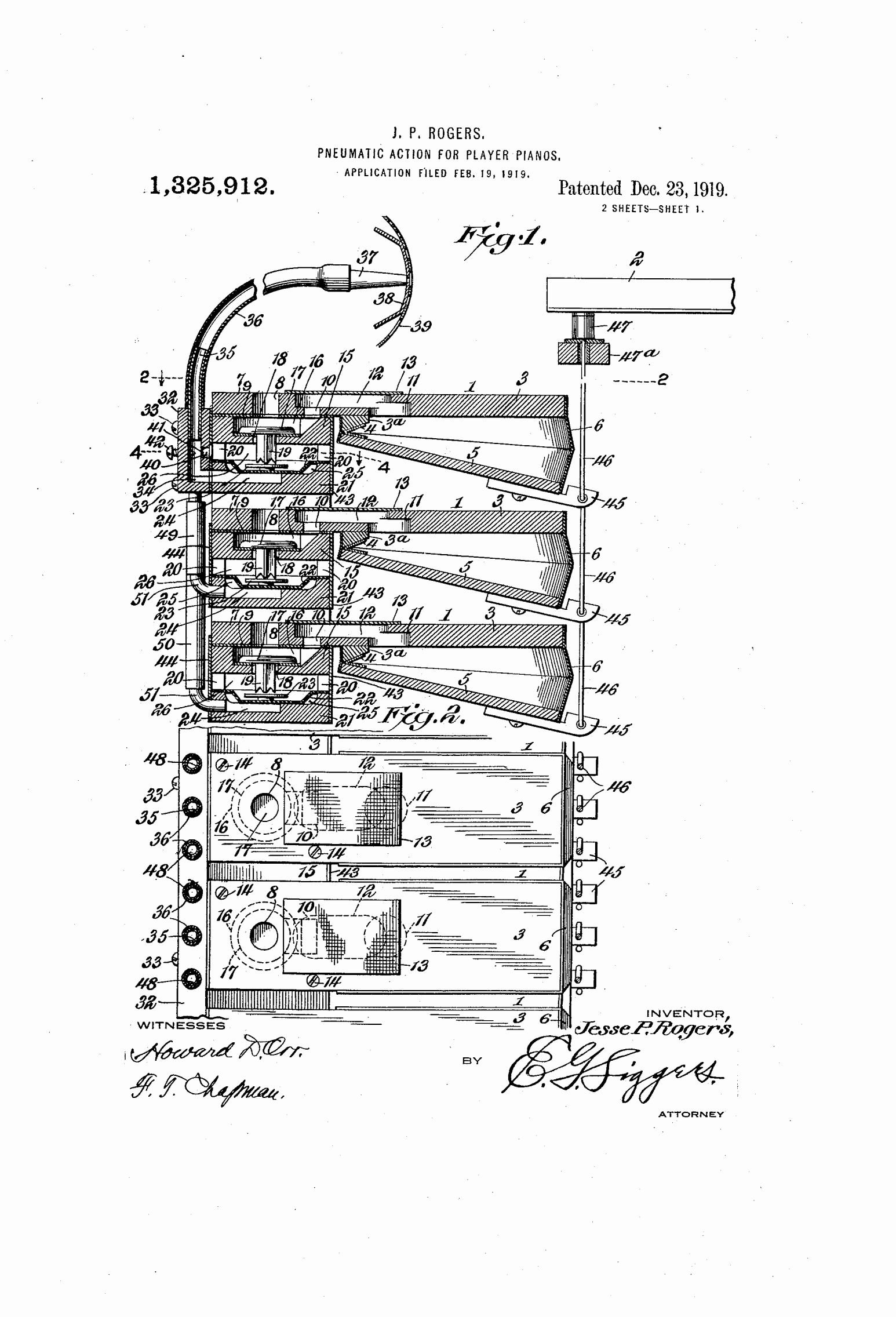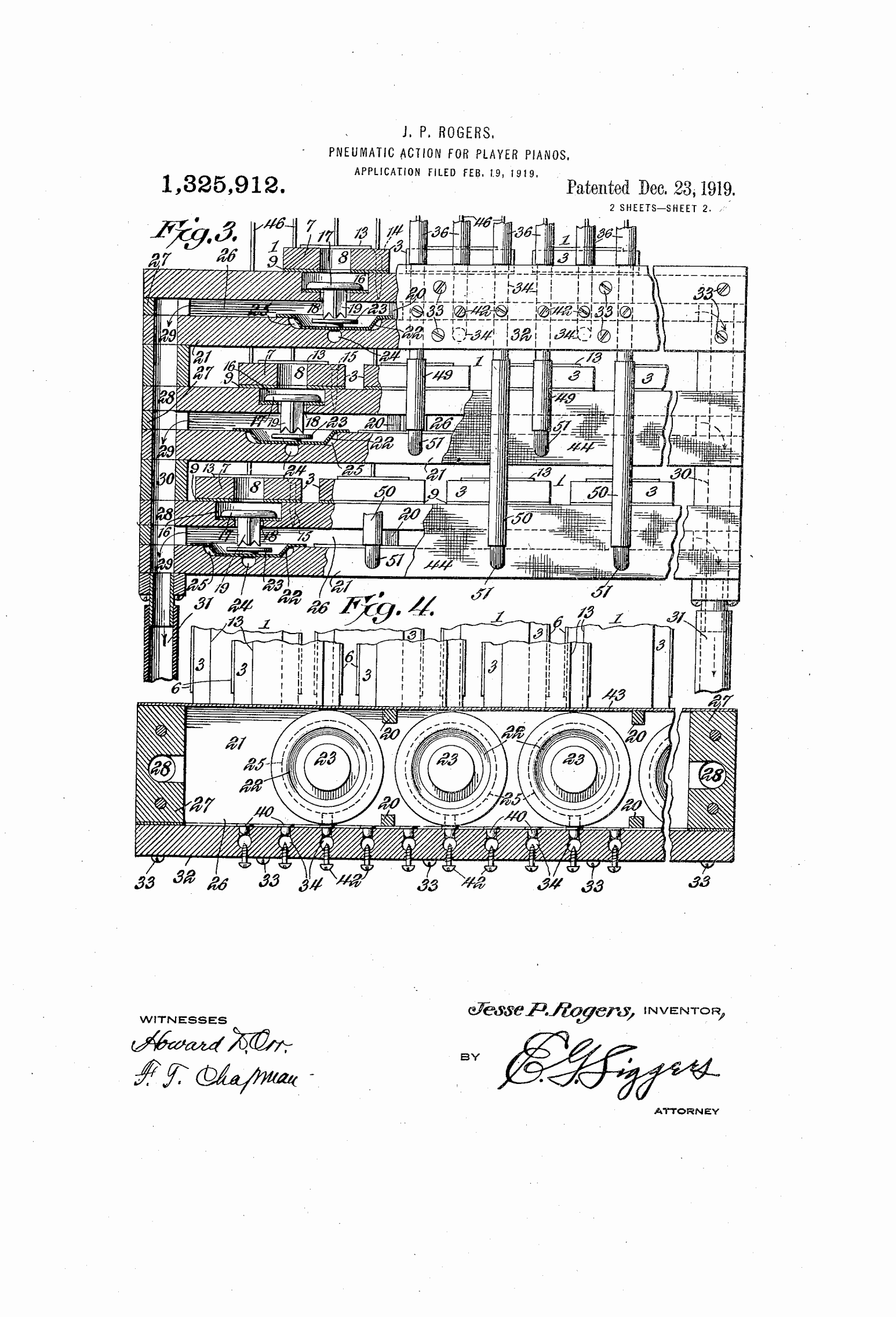 The piano, into which this stack was installed, was manufactured by Henry Johnson. See data below. The serial number of the piano (see below) indicates that the piano was made in late 1925.