While we still haven't found any technical information that was produced by the manufacturer, we have received a number of pictures to help identify the Krell plasyer system. Below are a couple of those pictures, and below them are links to others that shows what's inside the stack (or windchest). Below them are some of the comments that were left at the Player Piano Talk group on Facebook.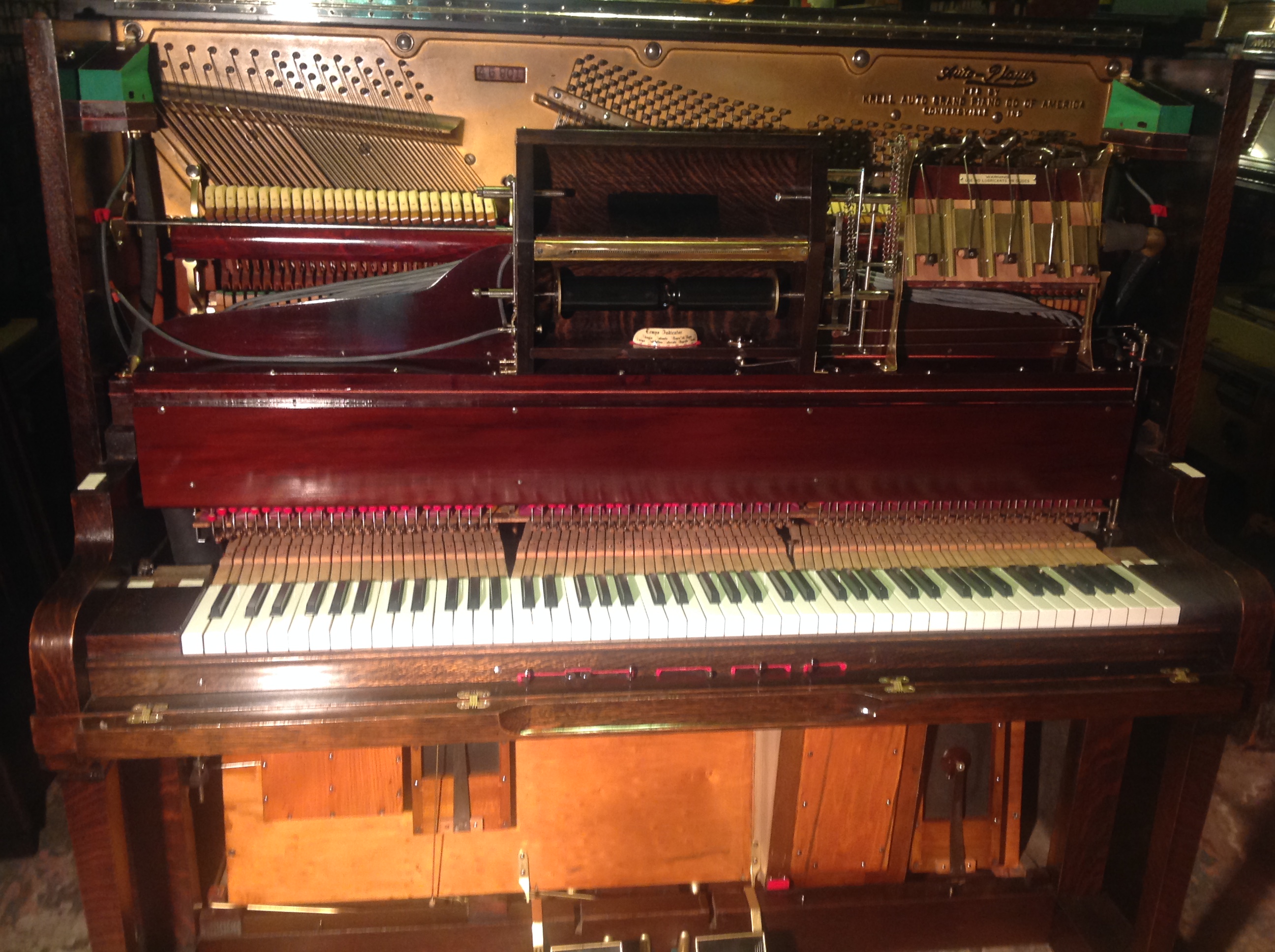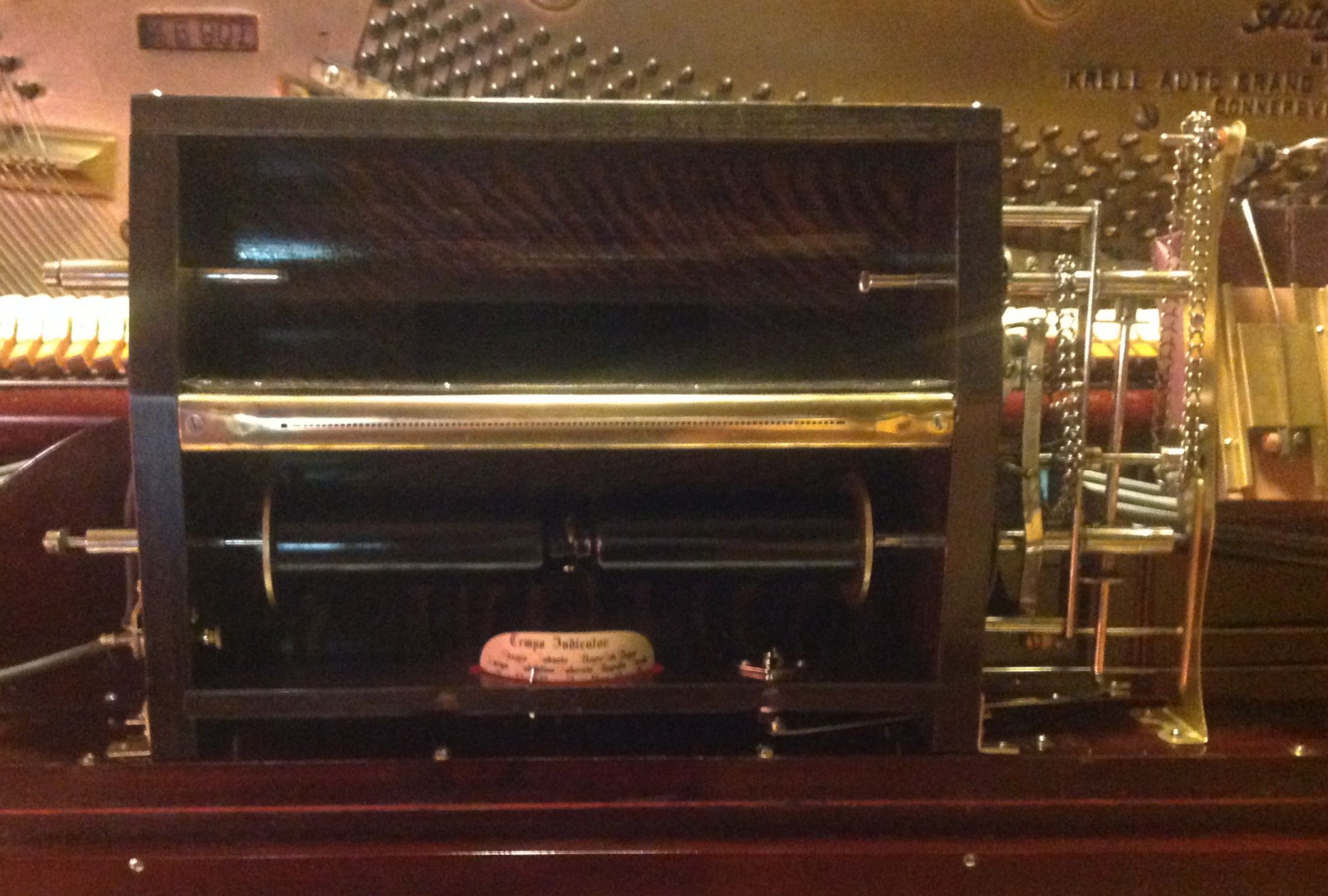 IMG-0155.JPG
IMG-0150.JPG
IMG-0147.JPG
IMG-0139.JPG
IMG-0134.JPG
IMG-0125.JPG
IMG-0111.JPG
IMG-0107.JPG
IMG-0104.JPG
IMG-0097.JPG
IMG-0094.JPG
IMG-0090.JPG
IMG-0086.JPG
IMG-0077.JPG
IMG-0075.JPG
IMG-0068.JPG
IMG-0066.JPG
IMG-0063.JPG
IMG-0055.JPG
IMG-0054.JPG
IMG-0046.JPG
IMG-0030.JPG
IMG-0066.JPG
Comments left at the Player Piano Group at Facebook
Dan Tuttle: More on the Krell player piano that Blaine Henry Rodgers was speaking of yesterday. I have included pictures that I posted over a year ago of the one I repaired. This one worked well although the thing is a nightmare to get out of the piano, both top unit and bottom unit, if you need to get them out for repairs to the piano action or replacement of strings. It also had a lead tracker bar which I've never seen before. It appeared to be in good condition. However, only about one third of the notes would play. I finally changed it over to a spare Aeolian brass tracker bar I had laying around, and it then worked properly. The lead tracker bar was tight (not leaking) and each hole would allow air to go thru. I suspect that the inside of some of the holes were oxidizing and not allowing enough air through to signal the notes.
Doug L. Bullock: I am rebuilding this exact crazy Krell stack. It has primary valves that are glued to the back of the pouch board. Not even steaming it would get the glue joints to come loose. Soaking overnight also did no good whatsoever. I am fabricating several of the stack parts that did not survive the process. I also am having dies made to cut all valve leathers and gaskets for the aluminum plate valve seats with the teardrop hole in them.