How Can I Tell If The Cloth Is Good or Bad?

The easiest way to determine the condition of bellows cloth is to feel it with your fingers. If it's stiff, it's bad. If it's supple, like a T-shirt, it's probably good. But you might ask, "How can you be so sure the cloth is bad if it's stiff?" Simple! All bellows cloth has a rubber coating. The coating can be on the outside of the cloth, or it can be sandwiched between two layers of cloth. The rubber coating is what makes the cloth air-tight. And, as most people know, as rubber ages it gets harder. At some point in time, the rubber looses its flexibility, and it ceases to bend. When that happens, and you force it to bend, it cracks. Think of an old rubber band.

However, when you're in a customer's home, and you're trying to explain to them why their player piano isn't working well, it can be difficult to convince them that the bellows cloth is part of the problem when it "looks" perfectly fine. If ever there was a case where the saying "Looks can often be deceiving" is true, this is it. As I said above, the condition of the cloth is determined by "feeling" the material. Below are two pictures. First you see a piece of what appears to be relatively good cloth. Next is that same piece of cloth being held up to daylight.

Just below is a picture of a small section of the first picture. Seen close up (or magnified), it's easy to see the threads of the cloth. But, humans don't have the ability to 'magnify' the images they see with the naked eye.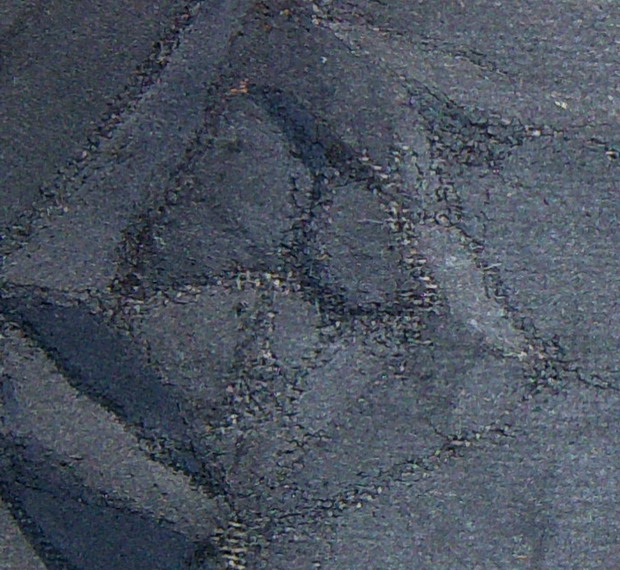 So, how do I convince a customer that the cloth needs to be changed when, to the naked eye, it 'looks' fine? My answer might surprise you. I make them an offer. First, I tell them how much it will cost to replace the cloth. Then I say, "I'm going to cut out a piece of the cloth, and we'll see if it's good or bad. If it's good, I'll replace the cloth for free. If it's bad, you'll pay me to replace the cloth." Naturally, I know before I take my scissors out of the toolbox that the cloth is bad, or I wouldn't make them the offer. However, over 90% of the people to whom I make the offer want "proof", and that's fine with me. I rather enjoy proving that I'm right.
Musically,
John A Tuttle