Below are all of the pictures and information I've collected about the "Soloelle" Expression System. This particular system is in a Hardman Peck & Co, Autotone piano. According to the Pierce Piano Altas, it appears that the piano was assigned its serial number in 1920. The serial number on the nametag also seems to correspond with that date. Currently, these pictures, and other information, are in no particular order. This will probably change as more information is gathered. If you have any information about this system or know where Soloelle rolls can be purchased, please contact me using 'this form'.
Further research revealed that the Soloelle system isn't really a particular mechanism but rather a basic principle. The rights to use the principle sold to many different companies as shown in the listing below -click here. The principle is explained in the patent -click here. And, in the picture near the bottom of this page (click here), you can see how the design of the mechanism differs considerably from the one in the pictures just below.
This is an animated gif file that the owner sent to me. Don't know if it will work across all browsers.
Parts in the bottom of the piano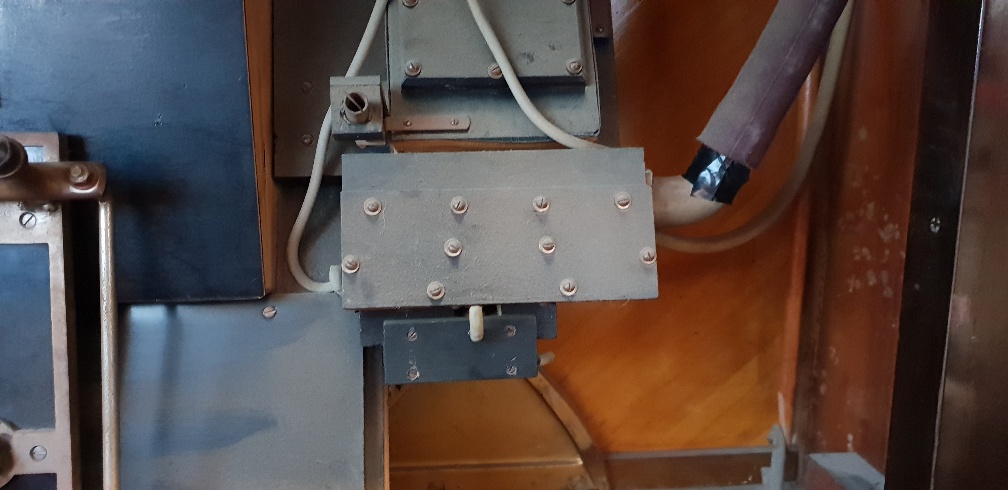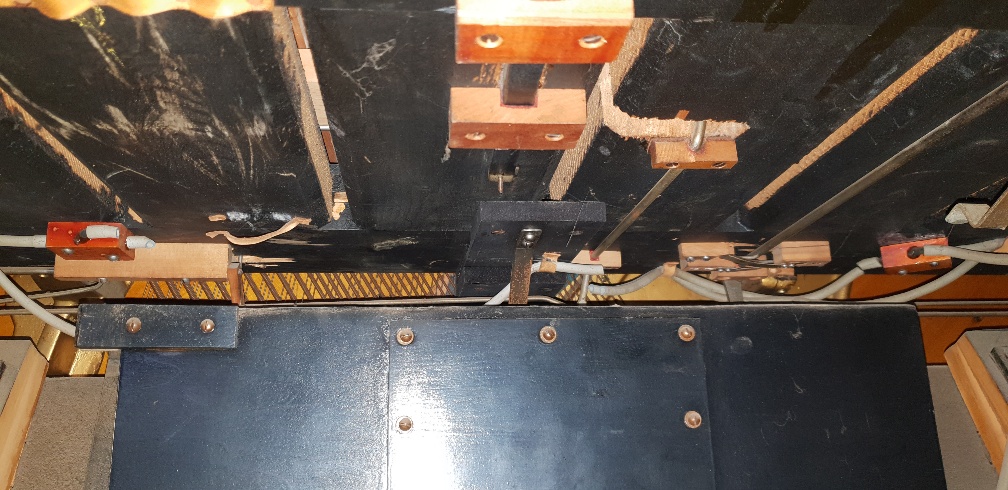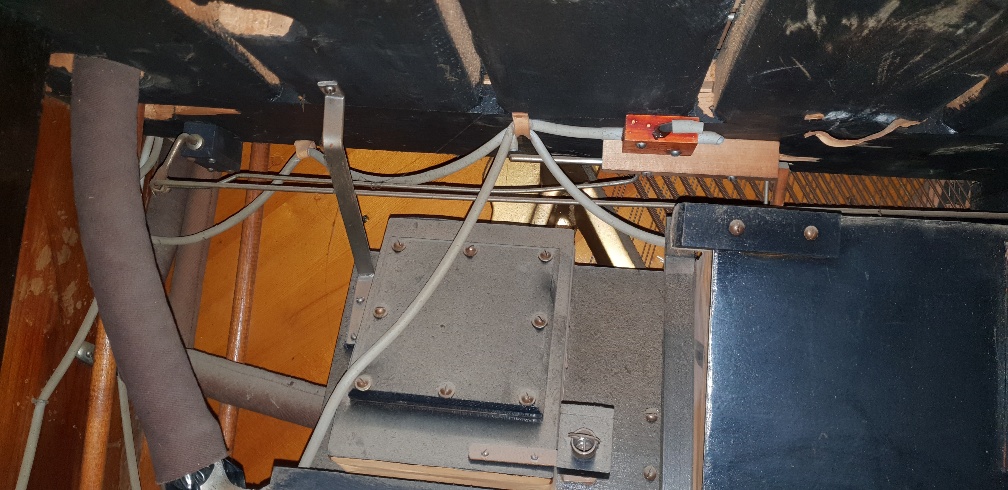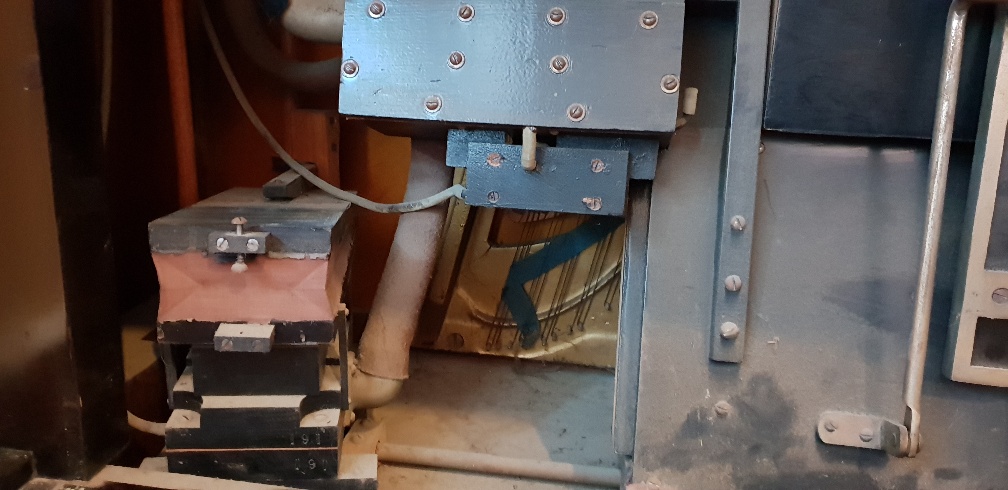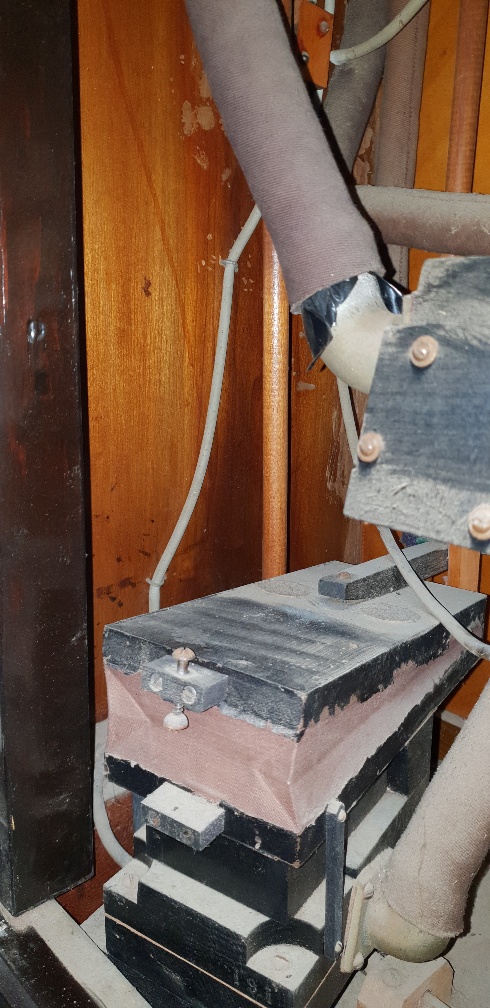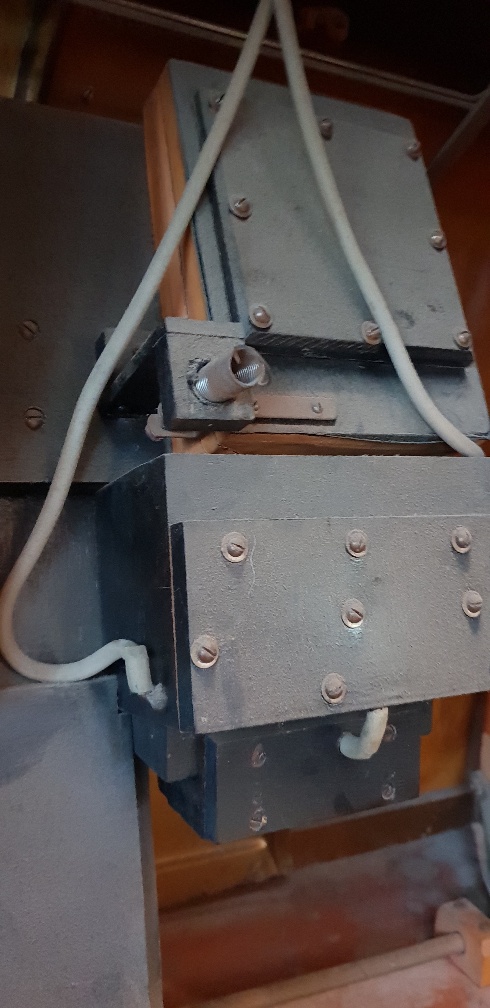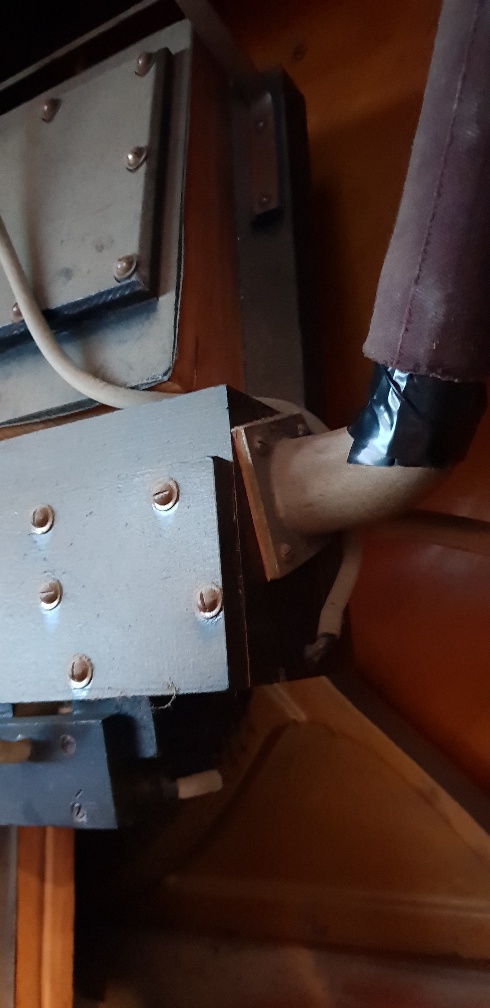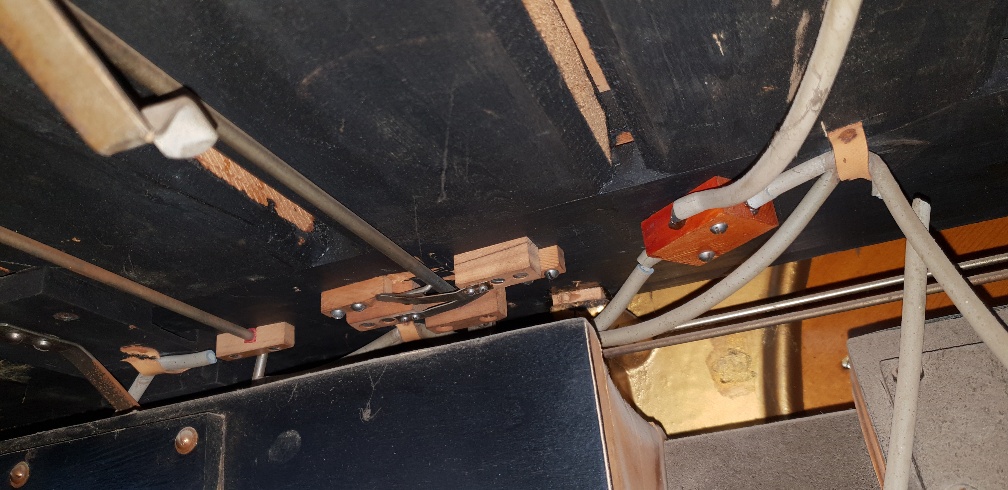 Information about the Soloelle company/system first appeared in Music Trade Review on March 15,1916, Pg 38.

From MTR, March 25, 1916, Pg 52.

From MTR, May 27, 1916, Pg 36.

From MTR, May 27, 1916, Pg 37.

From MTR, June 3, 1916, Pg 43.

From Presto, June 8, 1916 Pg 9.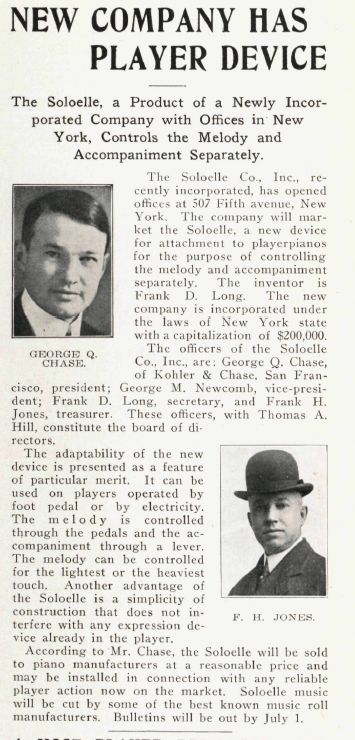 From MTR, June 24, 1916, pg 48.

From Presto, Nov 9, 1916, pg 7.

From MTR, March 31, 1917, Pg 24.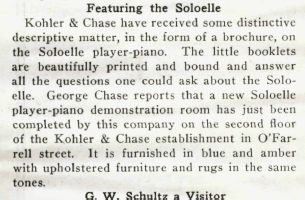 From MTR, Dec 29, 1917, Pg 48.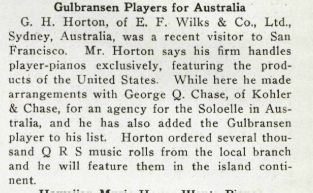 From Presto, Mar 20, 1919, pg 23.

From Presto, Mar 20, 1919, pg 23a.

System in a 1919 Knabe upright. (Return to top -click here)