The following assumes that the roll tracking device or system has been thoroughly checked out and that it is properly aligned, and rolls still keep ripping or getting danaged when being rewound.
In my experience, the most common problem with old music rolls is that the "Left Roll Flange" is too loose. And, since the core of the music roll is almost always shorter in width than the width of the music paper; And, since the Left Roll Chuck is spring-loaded; There exists a potential problem as the music paper ages.
When the music paper is fresh and new, it's pretty strong -relatively speaking. As the paper ages, it gets weaker. The problem with the weaker paper is that it can't overcome the pressure being applied by the spring-loaded Left Roll Chuck when the roll reaches the end of the song. As a result of the spring pressure and the weaker paper, the Left Roll Flange moves 'inward' and slight amount. Now, the distance between the two roll flanges is less than the width of the paper. This forces the edge/s of the paper to curl ever so slightly as the roll rewinds.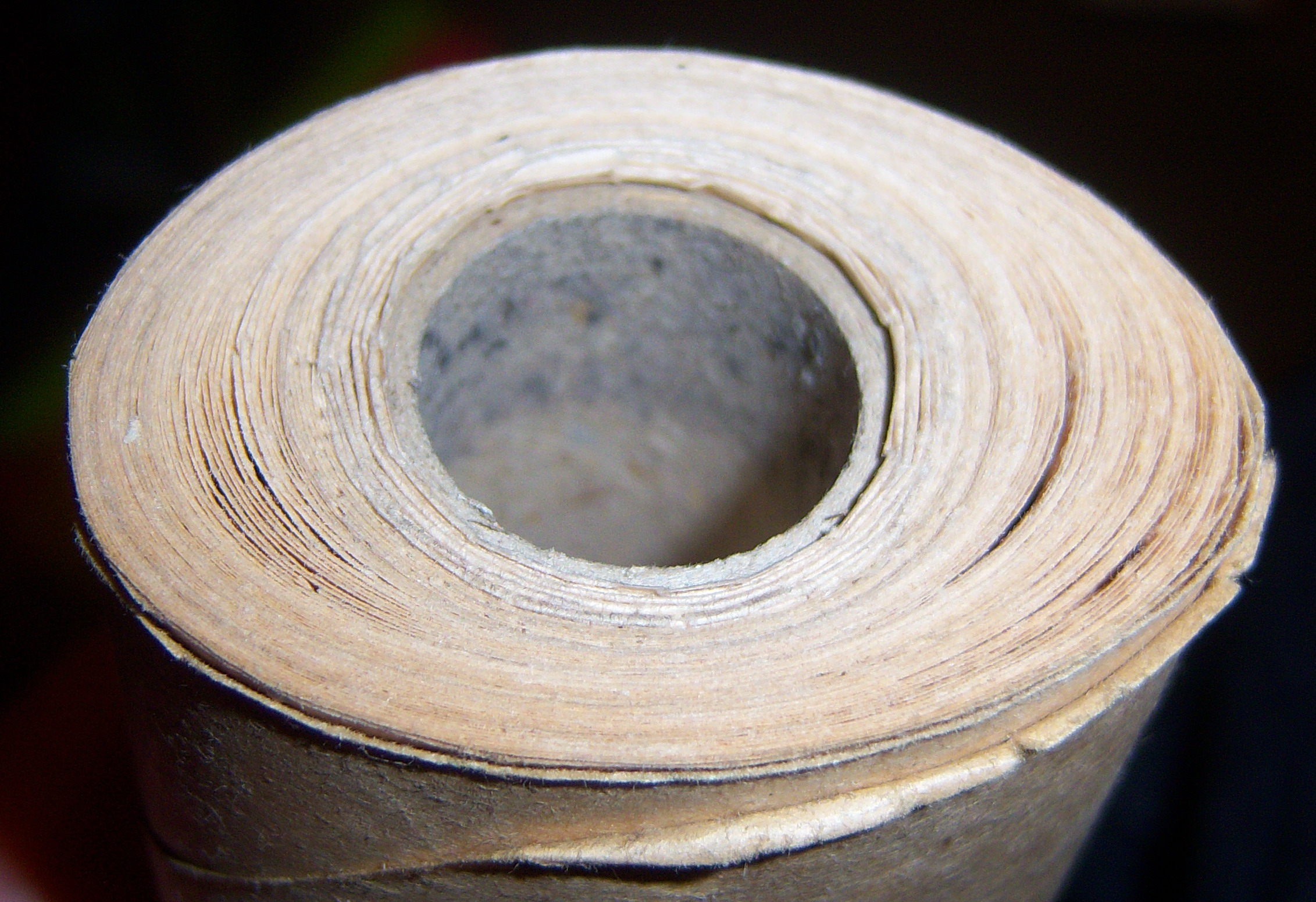 --Smaller Core-- --Roll Damage--
As that happens, the paper begins to 'wander' left and right in an effort to 'fit' between the flanges. This further damages (curls) the edges. And, since the old paper is also fairly brittle, the 'wandering' and the 'curling' gets so extreme that the paper begins to rip. Once the paper gets ripped or the edges get curled, the roll tracking device can't really track the roll correctly. Over time, older rolls with curled edges will almost always end up ripping unless some corrective action is taken to stop the curling.
One of the easiest techniques you can employ to reduce the damage is securing the Left Roll Flange in the roll core such that there is at least a 1/16" of free space between the edge of the flange and the edge of the paper. For old and brittle rolls, I suggest securing the flange 1/8" from the edge of the paper.
To secure the flange in place, simply take a piece of Scotch tape and wrap it around the flange where it goes into the core, such that the flange will not move.
Regarding rolls that rip on Reroll -Links to Other Information, see:
https://www.player-care.com/usedroll.html#care
https://www.player-care.com/usedroll.html#knocking
https://www.player-care.com/tracker-adjusting.html
https://www.player-care.com/roll-tracking.html