Autopiano 'Deluxe' system
(UNDER CONSTRUCTION)
Here are a few pictures that show the controls found in upright player pianos equipped with the Autopiano 'Deluxe' player system. More information will be added to this page as it is made ready for presentation.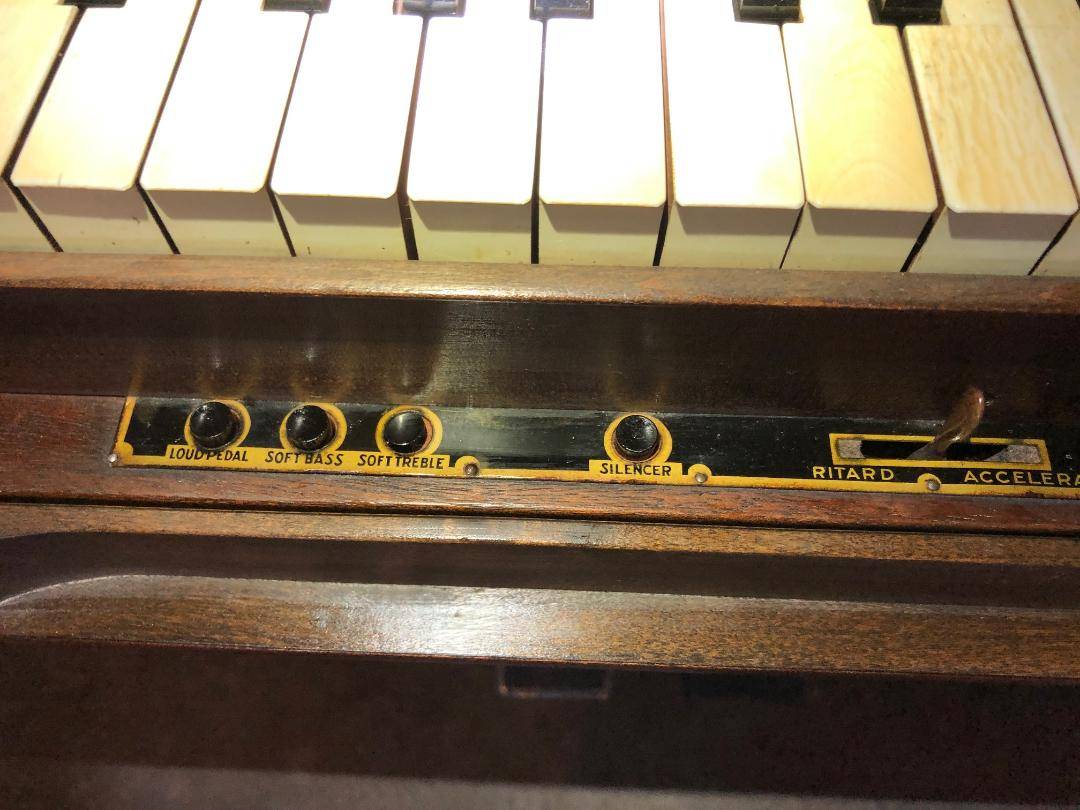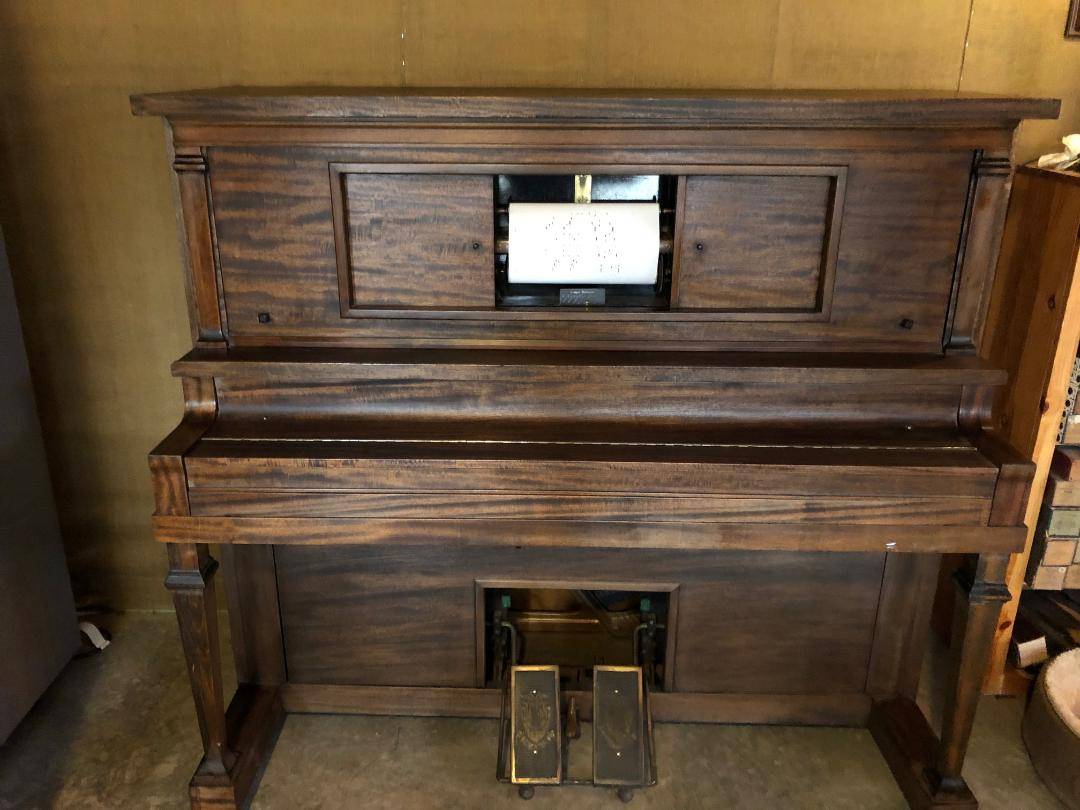 This picture shows the Deluxe emblem on the pedals.
Below is a diagram and some pictures of another type of deluxe system. This system can play both regular 88-note and Themodist music rolls. What's not shown in the diagram are the Play/Reroll, Tempo Control, and Retard/Accelerando levers. That's because they have no effect on the expression of the music

Click on image to see full size diagram


Click on image to see full size picture


Click on image to see full size picture
Below is a picture of the controls of yet another deluxe system with a little less expression capability. The point I'm trying to make here is that Autopiano made numerous 'variations' of their deluxe system. I've seen at least six different variations. Some have manual type controls and others have pushbutton controls. Still others have a combination of both manual and pushbutton controls.