While closed-cell neoprene is an excellent material for gaskets in player pianos, there are a couple of things that need to be considered when making the gaskets. Both of these considerations involve the compressibility of the material.
Unlike good gasket leather, which only compresses a relatively small amount (15-25 percent), closed-cell neoprene compresses a lot (65-75 percent)! The images below show the difference. NOTE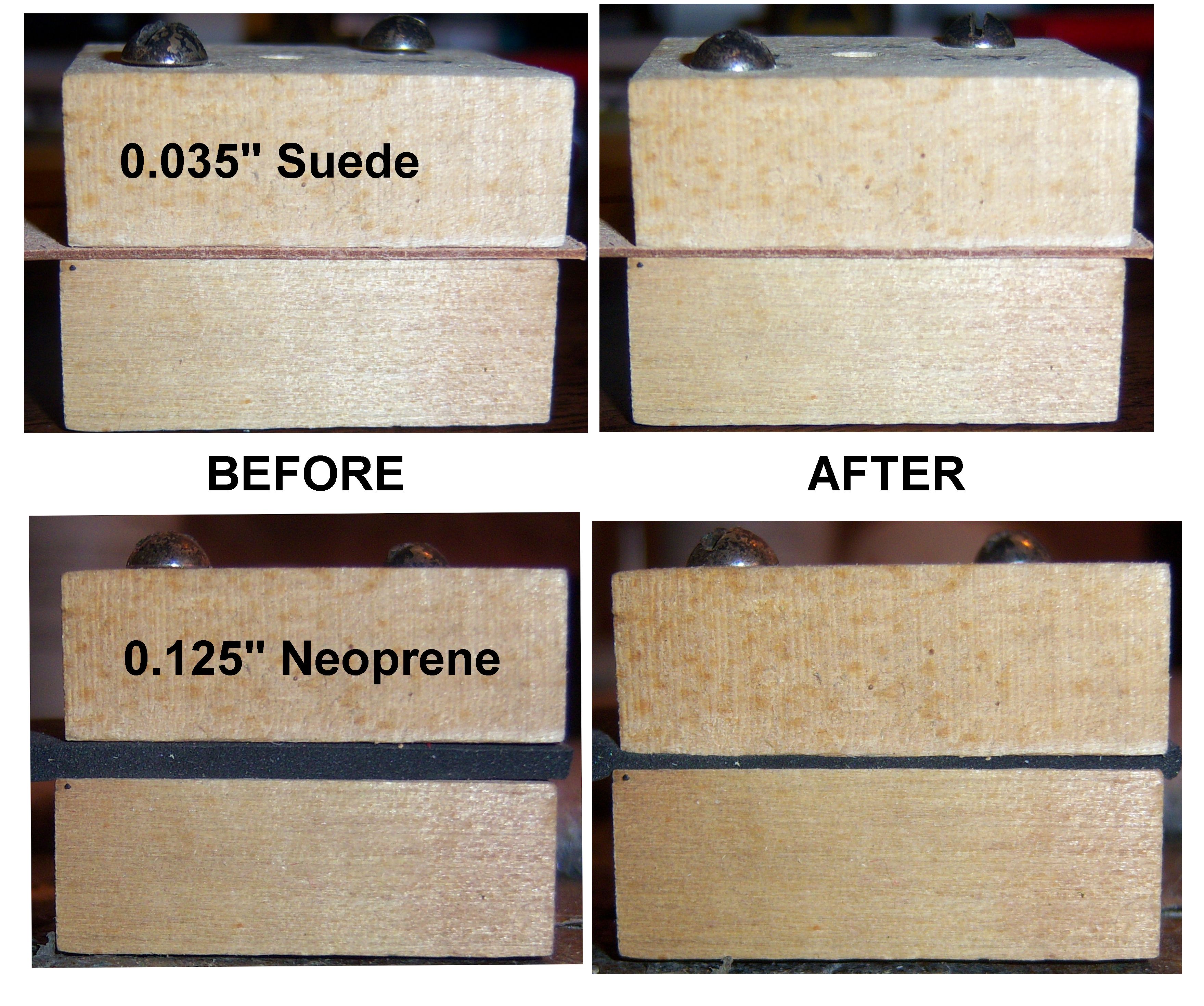 Click on picture to see full sized image.
The problems that the compressibility of the neoprene can cause are basically two-fold. First, in situations where there must be a certain amount of clearance between the pouches and the valves, you will need to determine how much the neoprene compresses before setting the pouch-to-valve clearance. Failure to do this might result in an insufficient amount of clearance, which could cause valve leakage. Secondly, in situations where air must flow unimpeded through holes in the gasket, you must take into account that as the material compresses, it will squeeze into the air hole. In the images below, the hole in the wood is 0.200". The hole in the gasket is 0.187". With leather, the slight difference in diameters would have no effect on air flow. However, with the neoprene, there's about a 0.050" difference between the size of the hole in the gasket and the size of the hole once the gasket is compressed. That's about a 25% difference, and it could adversely effect the performance of the pouch or device that requires the air.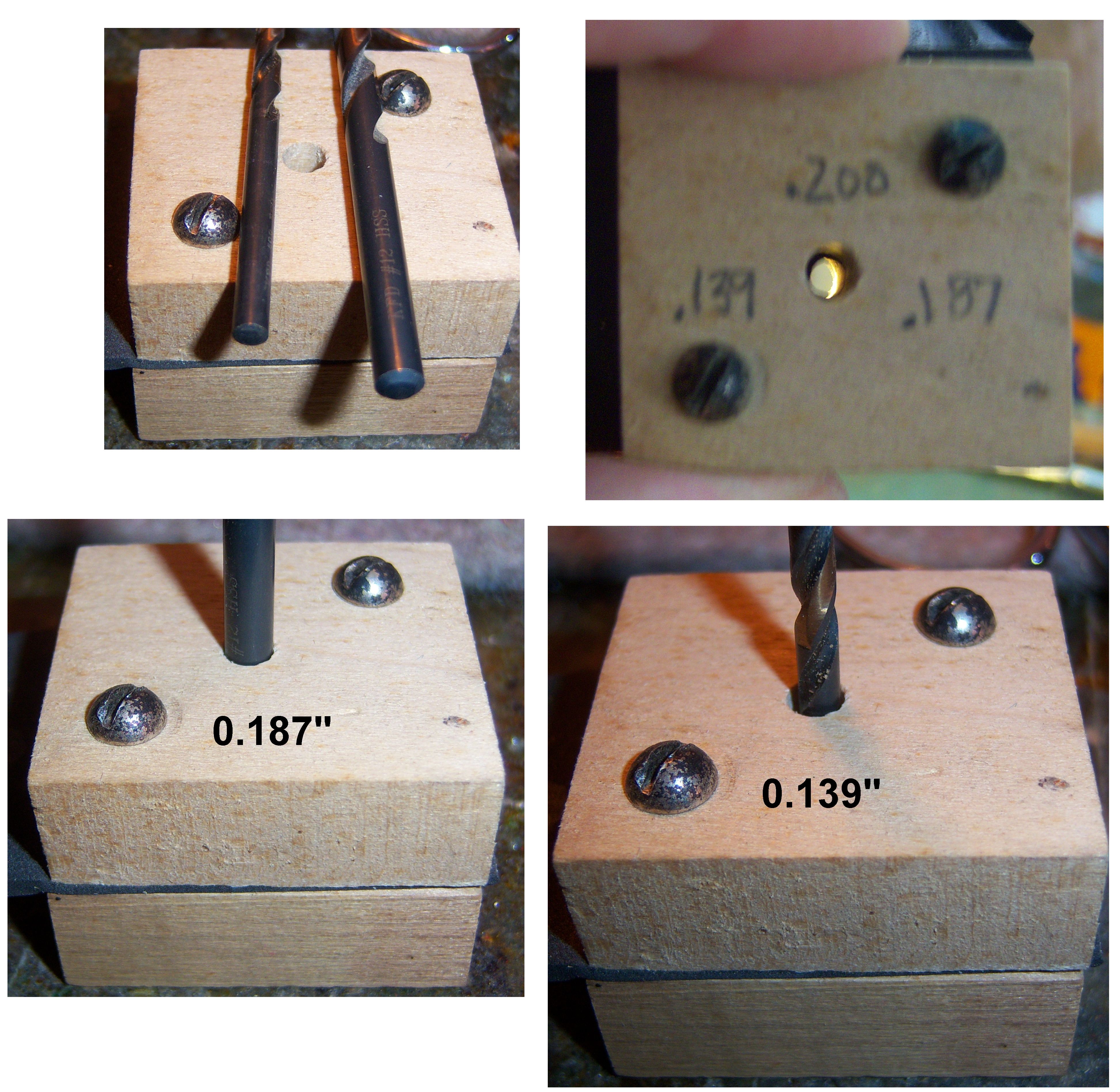 Click on picture to see full sized image.
For the above reasons, it is highly recommended that testing be done and that the holes in the gasket be appropriately sized before installing the gasket.
NOTE: As can be seen in the pictures, the neoprene that was used for this demonstration was the 1/8" thickness. It should be noted that the 1/16" thick material exhibits about half as much of a problem is the 1/8" material for the same reasons.