Parts/Supplies (click) Technical Manuals .. (click here) Test your 'Player'.. (click here)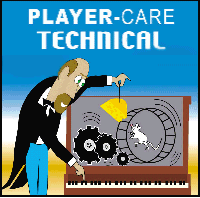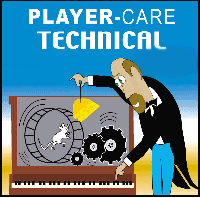 Technical Articles
from the
Tuners' Journal
(Circa 1927)

Courtesy of Larry Lobel
Below is the listing of a number of articles written by Wilberton Gould that appeared in the Tuners' Journal back in the late 1920's. Scanned images of the original articles were sent to Player-Care by Larry Lobel in September 2005. Through the magic of OCR (ocular character recognition) software, the images were converted to text files and later edited and formatted into web pages. It is believed that the information contained in these articles is worthy of being archived for future generations, and our personal thanks go out to Larry for considering Player-Care an appropriate place to house these articles. Upon request, the original images will be sent to any interested party.
Links to the articles have been removed until I can get permission to post them on the net.
Now Playing: "Augmented", by John A. Tuttle.
We Gladly Accept These Cards

This page was created on September 6, 2005 by John A. Tuttle, who Assumes No Liability
For The Accuracy or Validity of the Statements and/or Opinions
Expressed within the Pages of the Player-Care Domain.
Cartoon Graphics by "Eric Styles"
-Click graphic to visit his site

407 19th Ave, Brick, NJ, 08724
Phone Number 732-840-8787
Google Adsense Ad