Service/Technical Manuals -
(click)
Repair Parts & Supplies -
(click)
Testing the Player Piano -
(click)
Player Technicians Listing -
(click)
Player Piano Makers -
(click)
Player Piano Roll Makers -
(click)
Player Piano Bellows Cloth
Pneumatic Cloth - Rubberized Cloth
.
Bellows Cloth
+++ Colors of the cloth may change but the quality will not +++
All cloth is sold by the "RUNNING YARD" (or Foot) -Width of each type varies
Minimum "Length" we'll cut for ALL Cloth is six inch increments!!
For those who use Millimeters, use the handy calculator (Click Here)
"How much cloth do I need?" - Click Here
My cloth looks good. Should I change it? - Click Here.
Left-over pieces of cloth at a discount -Click Here
What is the Shipping Cost?
---
.
'Heavy' Bellows Cloth....$113.75/yd. (or $43.75/ft.)

The thickness of this heavy cloth is 0.044". An excellent cloth for feeders, exhausters, and reservoirs. Cotton inside and acrylic outside with a 0.034" inner layer of the highest quality natural rubber. Color is tan on the inside (cotton side) and light brown on the outside (acrylic side). The maximum width is 60 in., available in any length. Also available in 6" x 60" strips for $24.00. Will also sell strips of less than 6" wide for $9.75/sq ft. This cloth is also good for making a 'Mandolin Rail' or 'Honky-Tonk' device. We also sell the 'Mandolin Rail Tabs' -click here. To place an order, Click Here. (If ordering strips, specify the required width.) Minimum shipping for two (2) or more feet of heavy cloth is $13.45.

NOTE: (Limited Supply) Looking for "very heavy cloth" (0.050 in.)? Call 732-840-8787.
---
.

Peripheral Devices Cloth ....$110.75/yd. (or $43.00/ft.)

This general purpose cloth is superb for Air Motors, Tracking Devices, Air Motor Governors, Auto-Sustain, and any other application where a medium weight cloth is required. Black/Maroon with natural rubber in the middle. Thickness is 0.014"-0.015". Width is 51".

Due to an increasing demand for correctly biased strips of motor cloth for Spring-Loaded devices like Air Motor Governors, Auto-Sustains, and Equalizers, I am now offering 6" x 25" strips of this cloth for $14.40 ea.

To place an order, Click Here. (If ordering strips, specify; Strips of Type "A" cloth). NOTE: The outside (maroon side) of the cloth is a bit smoother and shinier than the inside (black side). You can feel the difference when you touch the cloth. In a bright light, you can also see the difference.
---
.
Striker Pneumatic Cloth.... $108.00/yd. (or $41.00/ft.)

Simply the finest 'rubber-coated' Striker Pneumatic Cloth in the World. Thickness is 0.009-0.010 in. Width is 52 in. Have a small job that requires very little cloth? 6" x 25" strips are available for $15.00. To place an order, Click Here. For information about the amount needed per stack, see: How Much Cloth
---
.
Reed Organ Bellows Cloth.... $87.00/yd.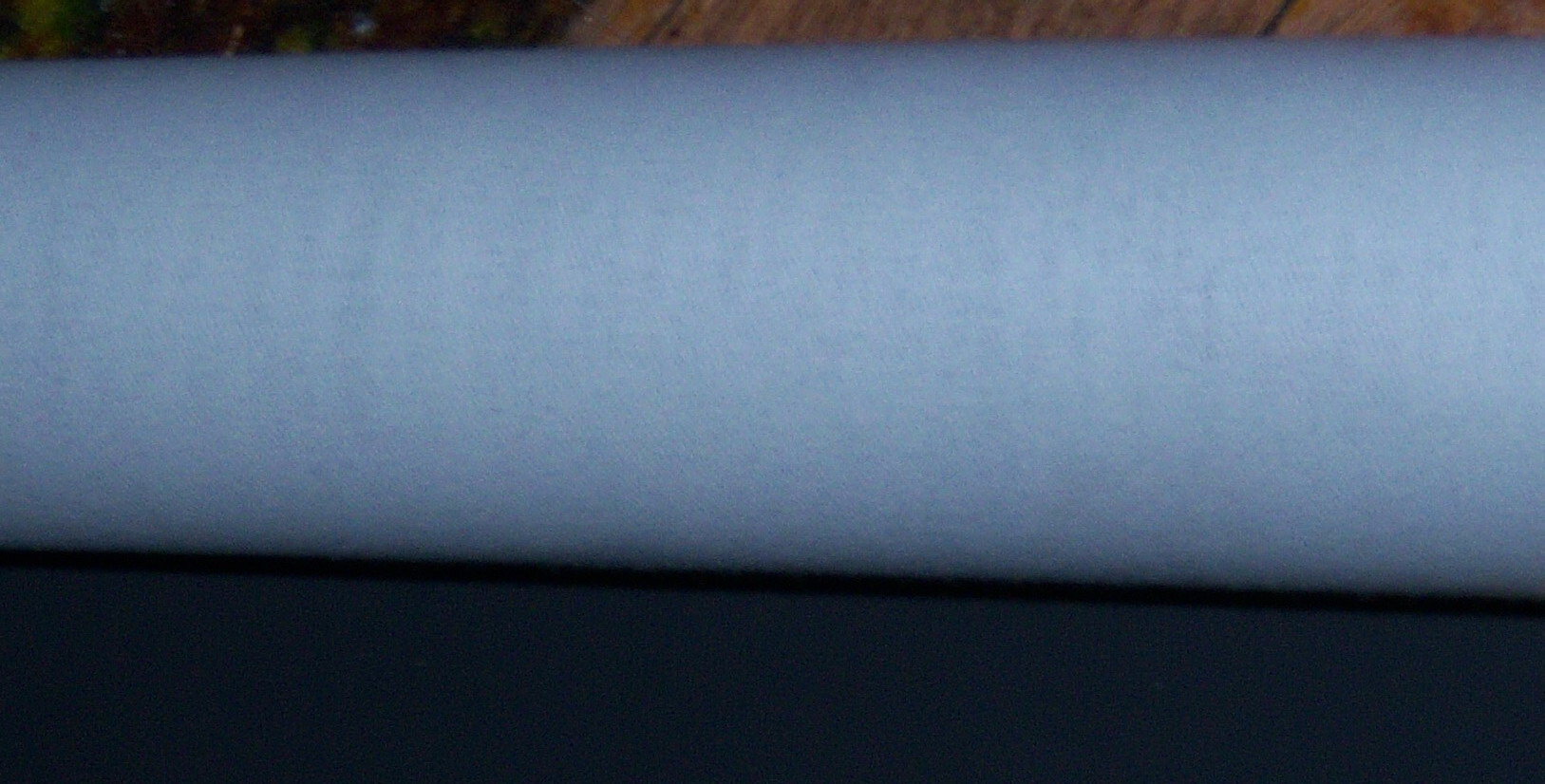 This is excellent quality reed organ bellows cloth. White cotton cloth inside with a thick natural rubber coating on the outside. Thickness is 0.025 in. Width is 58 in. Sold by the running yard (36 in.) or in strips measuring 2-1/3 ft. x 7 ft. for $6.47/sq. ft. ($105.66). Saves you at least 33% over the cost per running yard if you are only rebuilding one reed organ. Minimum shipping cost is $13.60 (includes Delivery Confirmation). NOTE: This cloth is not recommended for use in player pianos. To place an order, Click Here.

Need a specific size strip of reed organ cloth? Don't hesitate to write to me! $7.25/sq. ft. 'A reasonable price for custom-cut pieces'!!
.
Regarding shipping, items are combined into one order whenever possible to save on the cost of shipping. By default, all goods are shipped via USPS Priority Mail in Flat Rate boxes or envelopes with Delivery Confirmation. Unless otherwise noted, the Minimum Shipping charge within the U.S. is $7.15. To read our 'Returned Goods' policy, please click here. To read our Privacy Policy, please click here.
Player Piano Parts and Supplies: I have literally thousands of miscellaneous parts and supplies for player pianos; some new, some used. If you can't find it anywhere else, send me an email (click here) and I'll try to locate it for you. Since I no longer service or rebuild players, everything I've collected since 1972 is for sale.
For more detailed information about how business is conducted at Player-Care -click here.
---
We Gladly Accept These Cards


---
This page was last revised August 17, 2015 by John A. Tuttle, who Assumes No Liability
For The Accuracy or Validity of the Statements and/or Opinions
Expressed within the Pages of the Player-Care Domain.
Cartoon Graphics by E7 Style Graphics (Eric T Styles)

---
---
Since "Player-Care" is an internet business, I prefer that we correspond via E-Mail (click here to fill out the 'Request Form'). However, if I'm not in the middle of some other activity, you can reach me at 732-840-8787. But please understand that during the hours from 8AM-5PM EST (Mon-Sat), I'm generally quite busy. So, I probably won't answer the phone. If you get the answering machine, please leave a detailed message stating the reason for your call. Also, repeat your name and phone number clearly and distinctly. By necessity, I prioritize everything in my life. And, if you call and just leave your name and number, and ask me to call you back, it might be a day or two before I return your call. Why? Because I don't know why you want me to call and I might not be prepared to assist you in an effective and efficient manner. If you leave me an E-Mail address (which I prefer), spell it out phonetically. The more you do to help me, the more I can help you in return. Don't rush. You have four minutes to record your message.
---

407 19th Ave, Brick, NJ, 08724
Phone Number 732-840-8787
Google Adsense Ad